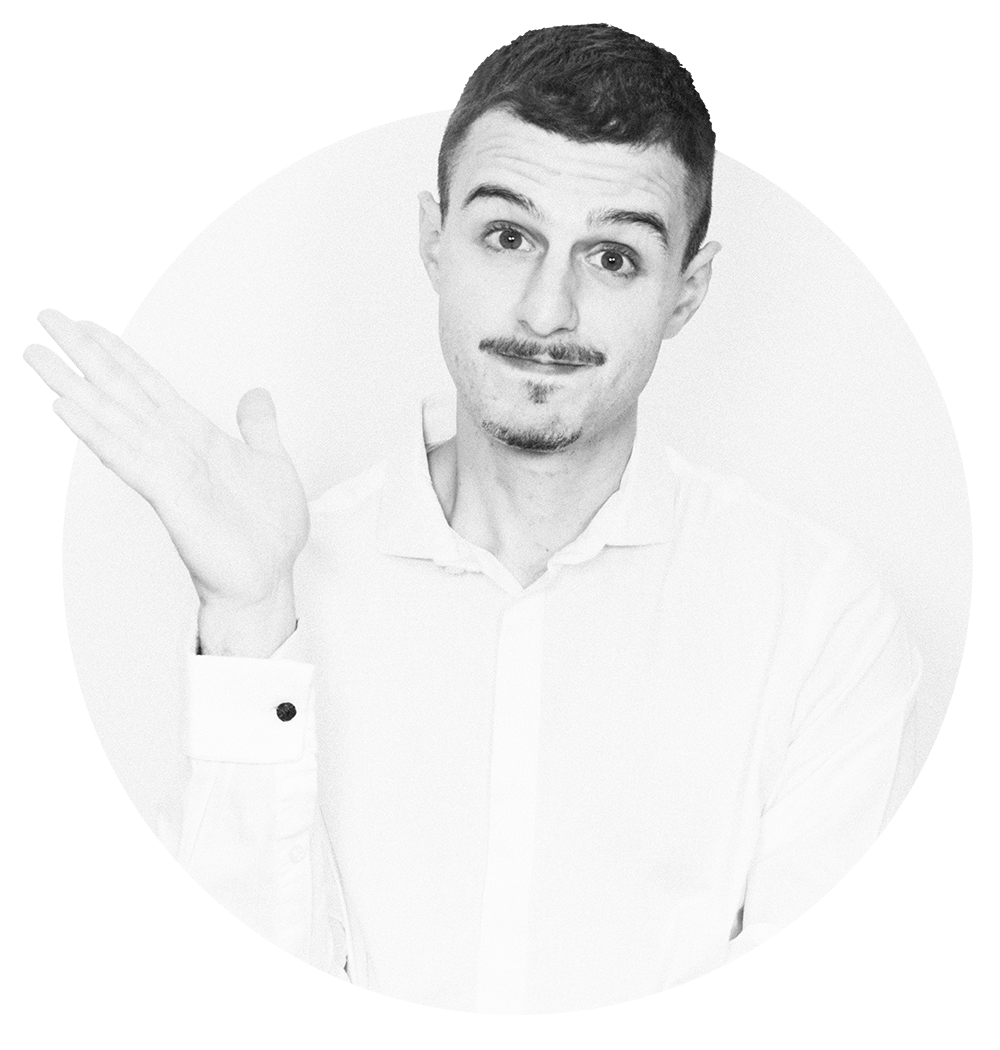 Our paths have crossed for a reason and I'm so excited about this!
Please, let me introduce myself, I'm
Daniele
, an italian🇮🇹* art

director who believes in a
sustainable advertising
which improves everyone's life.
I will wait for your presentation, please introduce yourself, your ideas and your needs:
franchi.creative@gmail.com
so we can start our journey together developing your vision. 
If you prefer, please feel free to use the contact form.
Thanks, see you in the other side!
🧐 
mmm...  what do you offer?
Good question! If you are suspicious and you want to know more, please feel free to check
my services
or keep reading my ethical approach to work.

​​​​​​​
Working for money or working for the

best

?
May you don't need to choose.
I choose to help brand and people who sell

sustainable

and useful products or services. I reached the awareness our world is full of beauty and worthing ideas. This is what I would like to promote with my advertising.
In my mindset, well-made things came from the soul and not the ego.
How is all of this connected with

creativity

?
Being pure and uncorrupted is the definition of a

creative soul

and its straight thought gives

solutions for daily problems.
But advertising people... work for the devil, everybody

knows

it!
Some advertising people have sold orange juice, helping the health of many. 
At the same time, there is who sold low quality and unuseful products made in some poorer nation.
So…  Is your workstation 
made of

recycled bamboo

?
Unfortunately not yet. 
If you design it then I would like to sell it with a

campaign

!
13 points for an ethical advertising that I share proudly.​​​​​​​
Finally it's finish! 
Do you like to work with me?